Mission Statement
OPET was formed to conserve and protect the natural environment and ecological systems of Oyster Pond.
OPET is incorporated as a not-for-profit organization in the Commonwealth of Massachusetts. OPET is also a 501(c)3 charitable trust. All contributions to OPET are tax-deductible to the full extent of the law. OPET currently has a membership of over 370 families, many of whom live in the Oyster Pond watershed area in Falmouth, Massachusetts, USA.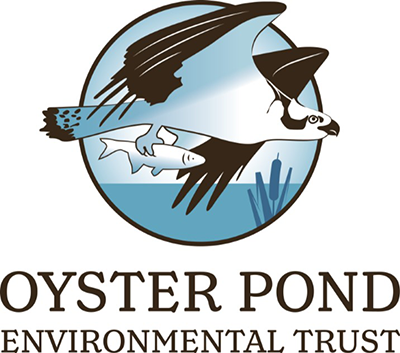 OPET is dedicated to:
land conservation in the pond's watershed;

monitoring the ecological health of the Pond while engaging and promoting related scientific studies;

educating the pond watershed residents and encouraging them to reduce their impact on Oyster Pond;

working with the Town of Falmouth and other organizations to support the long-term preservation of the pond.